During the Covid-19 pandemic, we realized that nothing is more valuable than life, as we know very well that it means a lot to everyone. When the globe was at war with Corona, the industries, schools, colleges, hotels & restaurants, banks, shops, and godowns shut down and quarantined themselves. The government only permitted a small number of businesses to operate to lessen the populace's suffering. 
The medical and pharmacy sectors contributed significantly by working extra hard to expand their facilities, employees, inventory, and other resources to save more lives quickly. Protolab is happy to serve the medical and pharmaceutical industries during COVID-19 by promptly meeting their urgent needs to accomplish the mission.
When Covid caused the globe to become afraid to touch, Protolab designed engineered antibacterial membrane keypads that are simple to clean and secure for patients and medical professionals for ICU beds, Ventilators, O2 Concentrators, Cardiac Equipment, Nurse calling, Stethoscopes and many more. 
In the modern world, technology has advanced to the point that we are surrounded by machines and equipment operated by humans. Protolab is one of the leading manufacturers of HMI Input Devices, providing innovative ideas and solutions in all applications and both extreme and normal environmental conditions.
What is an HMI input device?
MMI (Man Machine Interface), UI (User Interface), and HMI (Human Machine Interface) are other names for the same device. A human can connect to a machine, system, or device through an intuitive user interface or dashboard. It functions as an operator control panel to communicate with PLCs (Programmable Logic Controllers) and RTUs (Remote Terminal Units).
The controller's operating panel is known as the HMI. The panel includes a numeric keypad and a text-display LCD screen. Timer values are entered into the application using the keypad. The PLC's display screen can display operator messages, programme variable information, and system information. The Display Editor is used to create HMI messages. The Variable Editor is where variable information fields are created.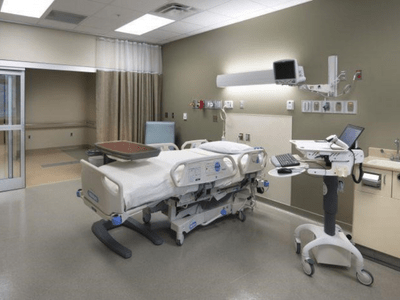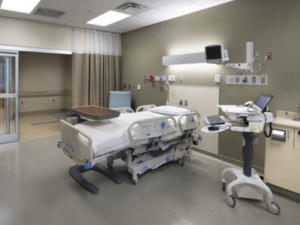 How does HMI work?
Operators can start and stop cycles, change set points, and carry out other tasks necessary to engage with and adapt a control process.
Using human-machine interfaces, an operator can communicate with PLCs, RTUs, and IEDs. Graphical representations of the digital controls used to perceive and affect that process take place manually operated switches, knobs, and other electrical controls in HMIs. HMIs allow users to initiate and terminate cycles, change set points, and carry out other tasks necessary to engage and modify a control process. The HMI is software-based; thus, instead of using physical cables and controllers, they employ embedded software parameters, making modifying and updating them much easier.
What are the different types of HMI solutions? 
Human-machine interface (HMI) solutions come in a variety of forms. Still, the most well-known and often used keyboards and switches are Flexible Membrane Switches, PCB-based Hybrid Membrane Keyboards, Capacitive and Metal Touch Keypads, Programmable Keyboards with Integrated Keyboards, Touch Pads, Encoders, Sliders, Illuminated Keyboards, Light Guides, Dials, Gauges, Identification and Instruction Overlays, Branding Nameplates to suggest a few.
What kind of industries use human-machine interfaces? 
An essential component of many industries is a human-machine interface. Since an interface is necessary to translate human commands into action for machines, we will frequently find HMIs in manufacturing sectors. The IT sector uses software and hardware to outfit HMIs as user interfaces for the same function.
Man-machine interfaces are also essential to the processing sectors. Some examples of processing industry types are the food sector, energy, and the oil and gas industries.
Products that use MMIs include those in the automotive, pharmaceutical, medical, railway, maritime, aviation, defence, telecom, industrial automation, oil dispensing, ATM, mining operations, SCADA systems, robotic applications, transportation, commercial applications, consumer electronics industries, printed electronics for ai sensors, biomedical sensors, heaters, solar power to name a few.
The evolution in input devices has made them smarter and more user-friendly. This article has been written intent of introducing you to HMI technology.
If you are looking for customized input device solutions for your industry. Please send us an enquiry, and our team would be happy to assist you further.