Precious Packaging
Preserving Purity
Precious packaging blister packs preserve the beauty of coins, bars, articles and precious stones by combining attractive designs with security features. The packaging is made of PVC / PET and is designed to prevent moisture from affecting the metal's quality and shine. These packaging cards are available in various sizes, colors and dimensions.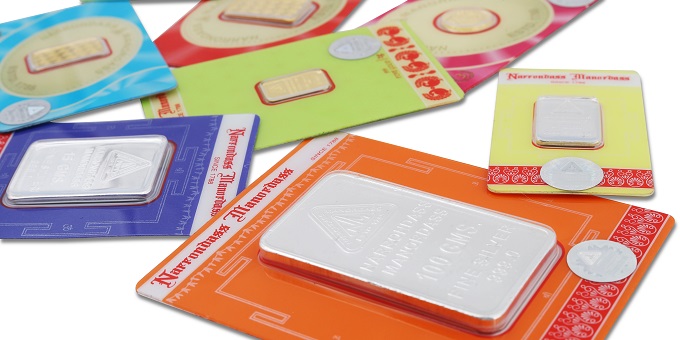 Bullion Packaging
Bullion packaging contains two layers: the front is the housing card which accommodates the precious article and the rear is the seal card with the adhesive. The precious article is visible through the transparent 3-dimensional window. We design the packaging with attractive de-signs and branding which enhances the beauty of the article. They are also known as "Certicards" as they can incorporate various data if required to certify the bullion or gemstone.
Blister Packaging
Clear Thermoformed layer with locking and with a printed insert for Brand promotion. The articles are embedded by the Customer and in addition a radio frequency welding seals the blister packaging making them tamper evident. Any shape can be given for the article to snug fit.
Foam Packaging
For larger bullion objects like bars, instead of using the thermoformed blister, they are embedded between layers of foam which holds the bar in position with a tight fit ensuring the shine and luster is preserved. The foam can be chosen in different colors as well.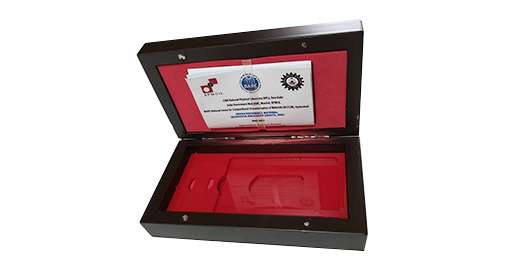 Wooden Boxes
Coins can also be packed in wooden boxes with intricate carvings. This is an ideal for the purpose of gifting and presentation. The arrangement of coins within the box can be customized.




UV inks which create fluorescence and appear to glow in UV light.
Guilloche graphics & Holographic patterns for brilliant & anti-counterfeiting designs.
Tamper evident security seals.
Additional textures and tactile feedback.
Screen, Multicolour Offset, Digital Printing or a combination of Multiple processes.