Printed Graphics
The first everlasting impression.
Printed graphics are the intuitive human interface of your equipment. They provide aesthetic brand appeal with navigational and visual communication. We design engineer and fit measure visually elegant graphic overlays.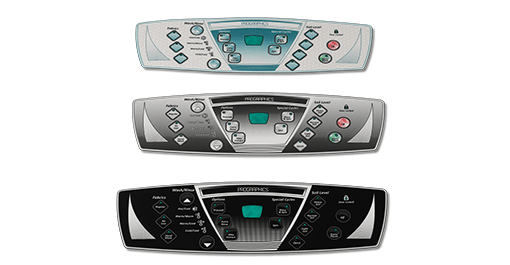 Overlays & Nameplates
Are symbols which illuminate providing a status or displaying a response. They are designed as per automotive standards and are backlit to indicate when re-quired. These are incorporated into the printed dials or as standalone indicating labels using colored LEDs or bulbs with printed filters in various colors and illu-mination effects.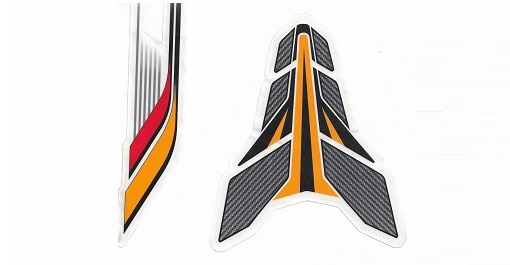 Decals & Vinyls
Are branding information and identification which are screen-printed graphics on specialty self adhesive PVC or polyester vinyls. They can be treated with either hot or cold lamination and optional variable data.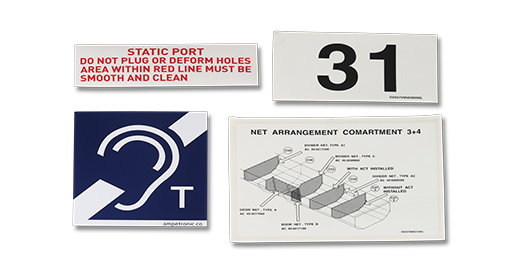 Identification Labels
Are adhesive backed labels custom printed in a variety of materials including self-adhesive vinyls, non-tenable synthetic polymers, polyesters and polycarbonates. They can also have a hot or cold lamination protective layer, or a combination of both to create security features.
Dome Labels
Are brand identification labels with a 3D appearance and visual tactile feedback. They are created with chemical-resistant, clear, flexible, non-yellowing polyurethane coating in a clean room environment.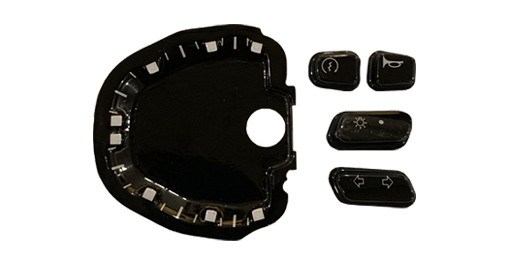 Insert-Mold/Thermoform Labels
IMD compatible labels in polyester and polycarbonates as well as process molded parts with IMD compatible inks.
They are labels with polycarbonates and polyesters and are formed to precision creating 3D effects. They can be printed in a spectrum of colors and even be backlit and supplied with adhesion. These labels can also be used as insert-mold decoration and are commonly used as logos or emblems in the automotive and consumer electronics industries.





Up to 133 dpi screen print and digital printing with variable data.
Custom profiles with embossing and braille dots.
Application-specific adhesives (-30° C to +120° C).
High gloss finishes, selective texturing and holographic laminations.