Printed Graphics
The first everlasting impression.
Introduction To Printed Graphics
Printed graphics are the intuitive human interface of your equipment.

They are the graphic overlays that usually go on top of the layers of buttons or around them.

They can also be used as signs or labels on machine equipment.

They provide aesthetic brand appeal with navigational and visual communication.

At Protolab, we design, engineer and manufacture visually elegant graphic overlays at scale.

We have the latest equipment and machinery for printing over various surfaces while accommodating hosts of customizations.

We also assist our clients in arriving at the right printed graphic solution for their products.

We have worked with over 50+ brands worldwide as their OEM component supplier for printed graphics.

You name it; we'll print it!

Speak to our experts today to understand how we can design & manufacture graphic overlays for your product.
Types Of Printed Graphics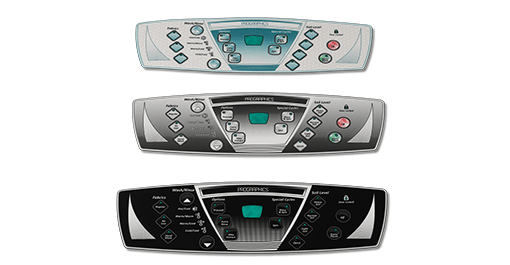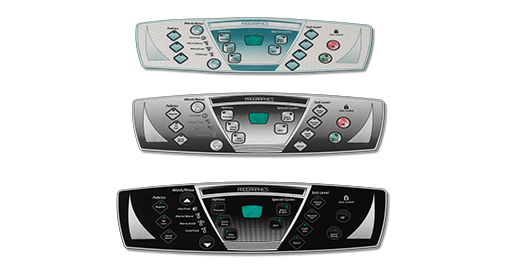 Overlays & Nameplates
Overlays & Nameplates are symbols that illuminate providing status or displaying a response.

They are designed as per the product standards & are backlit to indicate when required.

These can also be incorporated into the printed dials.

They are mostly used as standalone indicating labels with colored LEDs or bulbs & printed filters in various colors & effects.

They are used in washing machines, refrigerators, microwave ovens, etc.

Protolab is one of the leading manufacturers of overlays and nameplates for white appliances globally.

We offer a host of design, material & size options that can be further customized to the client's requirements.

Our manufacturing scale and advanced machinery allow us to be extremely price competitive.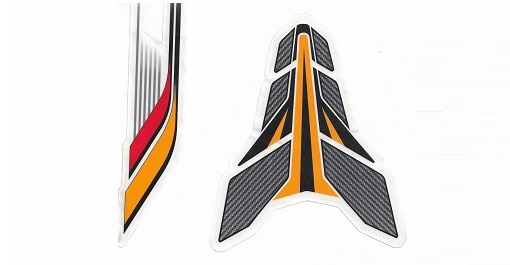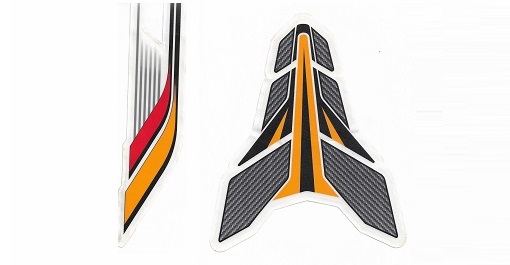 Decals & Vinyls
Decals & Vinyl are branding information and identification labels which are screen-printed graphics on self-adhesive PVC or polyester vinyl.

They can be treated with either hot or cold lamination and optional variable data.

Decals & vinyl provide detailing to the design aspects of the products, making them look more appealing.

We have manufactured >10K different decals and vinyl designs and shipped them across the globe.

Talk to us today to find out how we can manufacture decals & vinyl for your product at the best price.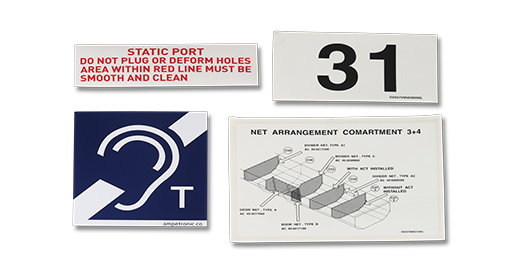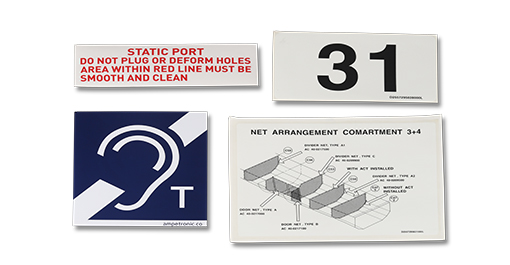 Identification Labels
Identification labels are adhesive-backed labels used on top of all kinds of products and machines.

They can be custom printed in various materials, including self-adhesive vinyl, non-tenable synthetic polymers, polyesters & polycarbonates.

They can also have a hot or cold lamination protective layer or a combination of both to create security features.

Protolab is one of the best suppliers for high-quality ID labels globally.

We count many fortune 500 companies amongst our clients and have 25+ years long quality track record.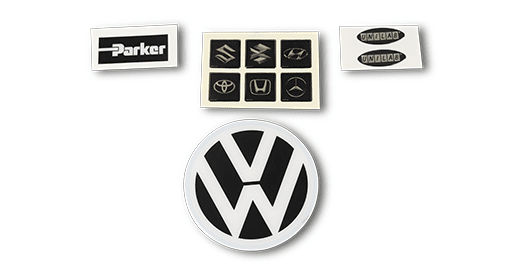 Dome Labels
Dome labels are brand identification labels with a 3D appearance & visual-tactile feedback.

They are created with chemical-resistant, clear, flexible, non-yellowing polyurethane coating in a cleanroom environment.

We have dust-proof manufacturing capabilities to ensure the highest quality, color and finishing standards.

Dome labels are used extensively in white appliances and other machines and equipment.

Request samples today to see how we can manufacture these types of printed graphics for your business.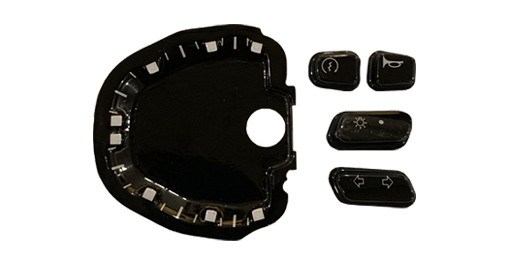 Insert-Mold/Thermoform Labels
IMD compatible labels in polyester & polycarbonates and process molded parts with IMD compatible inks.

They are labels made with polycarbonates and polyesters and formed to create 3D effects.

They can be printed in various colors and even be backlit and supplied with adhesion.

These labels can also be used as insert-mold decorations.

 They are commonly used as logos or emblems in the automotive & consumer electronics industries.

We excel at printing technology solutions and have supplied 100s of leading global brands with these components.




Up to 133 dpi screen print and digital printing with variable data.
Custom profiles with embossing and braille dots.
Application-specific adhesives (-30° C to +120° C).
High gloss finishes, selective texturing and holographic laminations.