Renowned American Industrialist and business magnate, Henry Ford, once said, "Man minus the Machine is a slave; Man plus the Machine is a freeman" This quote holds true in so many aspects in today's digital era. 
Today, while man is at the helm of technological advancement, there is no denying that innovative technology and machines play an integral role in our daily lives. With a massive boom in path-breaking innovations, individuals and organisations continually break new ground in technological advancements.
In a bid to create the perfect gateway between humans and the world of technology, Input- Devices have emerged as the most significant developments in Human Machine Interface technology.
At an elementary level, a keyboard is an input device for an electronic device used to enter text and commands. A switch is an electrical component that breaks or completes an electric circuit. The keyboard that we use every day is a mechanical switch. It has switches that have different actions and are available in different form factors.
Let's take a look at the most popular types of keyboards and switches
1. Flexible Membrane Switches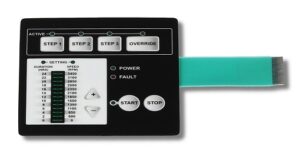 Ultra-thin assemblies, Flexible Membrane Switches comprise an array of open momentary contact switches that are printed using conductive materials. These switches have membranes that allow SMD (surface mounted diode) LEDs to be embedded and sealed.
Key Features
Superior in Quality 

Cost-effective

Customisable
2. PCB-based Hybrid Switches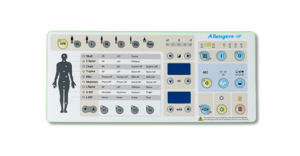 Similar to Flexible Membrane Switches, PCB-base Hybrid Switches comprise contact layers etched on a Printed Circuit Board (PCB). These Hybrid Switches can be customised to incorporate discrete passive components, mechanical switches, surface mount devices and provisions for active components.
Key Features
They are supported with riveted mountings.

They have a completely self-supporting assembly

They can also be used in enclosures as well as integrated with other accessories
3. Capacitive Keyboards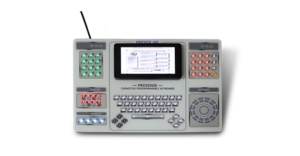 Capacitive keyboards use changes in capacitance (the ratio of the amount of electric charge stored on a conductor to a difference in electric potential) rather than changes in electricity flows used by contact keyboards to register an input when a user has pressed a specific key on the keyboard. Capacitive keyboards are one type of keyboard that is more durable than contact keyboards.
Key Features
A constant flow of electricity through the keyboard as compare to traditional keyboards

The input method of these keyboards are quicker and quieter owing to the way they are structured internally

Resistant to oxidation, which can weaken a keyboard's mechanics
4. Integrated Keyboards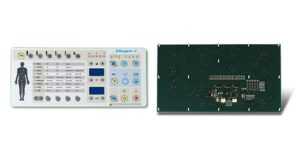 Integrated keyboards combine features into a single product and serve multiple functions and specifications. An integrated keyboard is combined with another part of the computer to facilitate ease of use. The most prominent integrated keyboard is the type of keyboard that most people use daily – the keyboards on laptops.
Key Features
Many integrated keyboards are mobile or movable

They are multi-purpose

Come in wired or wireless forms
5. Illuminated Membrane Keyboards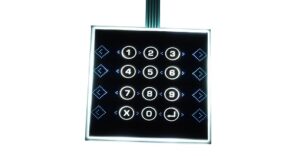 Illuminated keyboards are those powered with back lights. The lights provide illumination from behind and around the keys; as a result the keys become visible in low light or dark environments.
Key Features
Can be created in various designs

Can be customised as per colours, borders, icons and text
6. Membrane Switch Solutions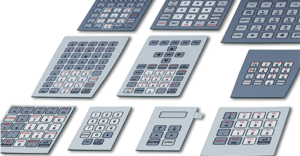 Membrane switches, one of the many input devices for human-machine interface, are constructed from several layers of plastic films or other flexible materials. In a membrane switch, conductive materials and graphic inks are printed or laminated  onto the surface of these materials. 
Key Features
 They work by temporarily closing or opening an electric circuit. 

 Can be used along with a custom overlay
7. Vandal-resistant keyboards
Designed to survive hostile conditions and vandal attempts, Vandal-resistant keyboards are completely sealed and highly durable·   
Key Features:
These types of keyboards are made of materials like stainless steel, aluzinc, aluminum and plastics.

It can be customised for a wide range of shapes and sizes

It can be embossed or engraved, which also makes it a suitable facilitator for braille  
8. Silicone Rubber Keypads
Silicone Rubber Keypads replace mechanical switches at a much lower cost while having greater design versatility. They can be designed to look and feel like traditional mechanical switches while doing away with some of their shortfalls.  
Key Features
Silicone rubber keypads are durable, making them resistant to moisture and other hostile environmental condition

Screen printing enhances rubber keypads as they print the graphics on the tactile part

Overcoating silicone rubber keypads extends the life expectancy when keypad graphics are exposed to conditions like high abrasion applications
9. Metal Touch Keyboards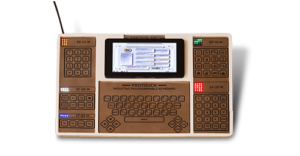 Designed on the principles of capacitance, Metal touch keyboards are usually made using metallic surfaces such as steel.
Key Features:
Metal touch keyboards can be designed with audible and haptic (things related to the sense of touch) feedback.

These keyboards are waterproof and can operate even when in contact with water

The metal plates can be anodised or printed as per individual customer expectations.

Metal touch keyboards are very touch sensitive and can be operated even with gloves

One of the most preferred types of keyboard in the defence industry.
10. Programmable Keyboards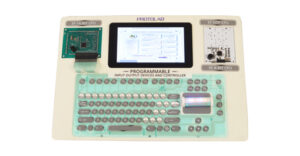 Programmable keyboards use macros to execute specific actions with the help of advanced scripting, program keyboard shortcuts, text snippets or launch programs. As a result, these Programmable Keyboards ensure more accurate and time-efficient output. Programmable keyboard include buttons that are customized to perform specific functions such as opening programs, copying and pasting text, content creation, photo editing, and gaming
Key Features
Metal touch keyboards can be designed with audible and haptic (things related to the sense of touch) feedback

Some

Programmable keyboards

have all buttons set for the various functions while others include some buttons that are customized.

Can be used for gaming or for business purposes as well.
Powering a more evolved and seamless system of efficiency, input devices have revolutionised all aspects of life. It makes the work done more accurate, efficient, and cost-effective – opening up various avenues for humans to upskill themselves. Extensively used in various industries, including Defense, Aviation, Medical, Consumer Electronics, and Test and Measurements, Keywords are a perfect example of what man and machine can achieve together to break barriers and contribute to the advancement of humankind.
Checkout our wide range of keywords and switches and drop us a line to inquire about our design, manufacturing and customization capabilities for your business.