Input devices interface humans with machines. These devices convert human commands into instructions for machines and have a wide range of applications across various industries. In fact, Input devices are a far more common part of our lives than we realize or may be aware of. Laptop keyboards, calculators, remote controls, ATMs, printers, bar code readers and panels on electronic appliances are all different forms of Input devices.
Today, Input devices have limitless aesthetics & functionality options. They can be customized to suit any specific requirement or application. The advancement of technology has increased consumer demand that needs to be monitored, keeping in mind safety and regulatory guidelines. Thus driving the need for functional and appealing interfaces that provide usability and safety in today's competitive markets.
Available in an extensive range of enhancements, Input devices are used in various industries and across applications. 
Let's take a look at some of the most popular enhancements of Input devices:
Input devices can be embedded with a snap action dome to make these devices tactile. These domes – made out of metal or poly domes – come in various shapes and sizes based on the application it is being used for. These devices can be gold or nickel-plated.
When it comes to Input, there are several different printing options, including screen printing and digital printing. In addition, printing can be done using solvents, UV, water-based, and speciality inks depending on the final application requirement.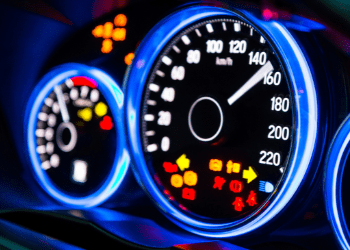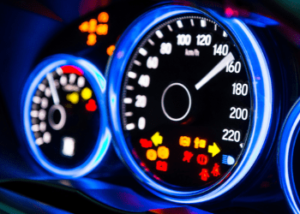 Input devices can be customized in several colours (Pantone matching systems and Ral shade card) and textures (gloss or matte textured finishes).
Input devices can also enhance windows with LCDs /displays or filtered transparent in different colours with a particular hard coat and anti-glare finishes.
These are secretly lit panels that are visible only when they are lit and otherwise invisible to the naked eye. 
Electroluminescent Panels
Electroluminescent Panels, standard or customized, can be integrated into a design panel to make it more visually appealing.
Illuminated Keys make it easier for people to use keyboards in low or no-light environments. These can be designed in multiple colours, borders, icons, text-based on the requirements and specifications.
Embossing leads to the third dimension (including PAD and RIM type) added to any panel section.
Navigation pointing devices, readers, components and LED displays can be integrated as part of a subassembly either with integrated or individual outputs.
Braille is a system that uses raised dots to enable visually impaired people to read by using their fingers. This can also be embossed on Input  devices, thereby opening up a whole range of possibilities for designing devices that serve this segment.
3D effects can also be created on Input devices in various shapes, sizes and text. This enables high environmental and mechanical durability. 
Domes in different shapes and sizes can be added to enable 3D labels, emblems, logos, selective keys and text.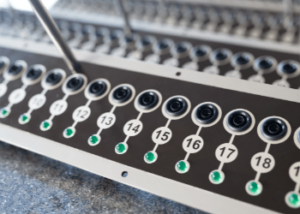 Shielding layers made out of copper, aluminium shields and carbon or silver grids with tabs can be built into Input devices. This helps minimize or eliminate Electromagnetic interference (EMI) / Radio frequency interference (RFI) of static interference.
Input devices can be sealed against various environments through a complete perimeter seal or gasket within which the circuit tail exit is routed. Various degrees of protection can be provided for Input devices against the intrusion of dust, water or both as per the client's specification and requirements.
Interchangeable Legends introduce preprinted information through a series of pockets to make the panels more user-friendly.
Embedded SMD components such as LED's, resistors on flexible membranes can also be used on printed circuit boards.
Input devices can be adapted, designed and customized to be mounted on standard enclosures, including the BOPLA range of enclosures or an equivalent range.
Different connectors can be soldered to the PCB and are available in various pitch ranges. These connectors attach external devices, such as printers, keyboards, and displays, to the server.
Panels for Printed circuit boards can be built with metal or plastic backplates and mounted with the relevant hardware. PCBs can also be made with wave-soldered components and surface mount device assemblies, encoders and controllers.
Integrated keyboards have all the required functionalities built into the same device and design to make them aesthetically appealing.
The use of laser cutting allows for consistently maintaining strict tolerance limits for prototyping and tooling for production.
Hardware and spacers made out of metallic and nylon polymers are incorporated on the PCB (printed circuit board) based switches and come in various sizes and types of finishes.
Enhancements to meet regulatory guidelines
In today's market, it has become essential that products meet global regulatory and compliance standards. In some countries, you need to enhance the input devices to meet their regulatory guidelines. Among the most essential requirements that companies need to meet to access the European Union market are the European Union (EU) Registration, Evaluation, Authorization, and Restriction of Chemicals (REACH) Regulation and the Restriction of Hazardous Substances (RoHS) Directive.
Using Polycarbonates, Polyester, Polymers, Vinyl Vinyls (with gloss and matte surface finishes), speciality textures (such as soft-touch, anti-bacterial, fine matte, brush chrome), Acrylic adhesive, Conductive pastes, Glass epoxy copper clads, PCBs, Hardware and UL/ROHS complaint are just some of the different materials that can be used to make Input devices ROHS & REACH compliant and safer to use for organizations and the eventual customers.
The fundamental objective for Input devices is to improve the user experience while enabling the expected result in the fastest and most cost-efficient manner. These enhancements have made it possible for Input devices to cater to a wide range of industries and improve the expected output for the end-users. 
For more information on how Protolab can help you customize your Input devices, reach out to us at contact@protolab.in.